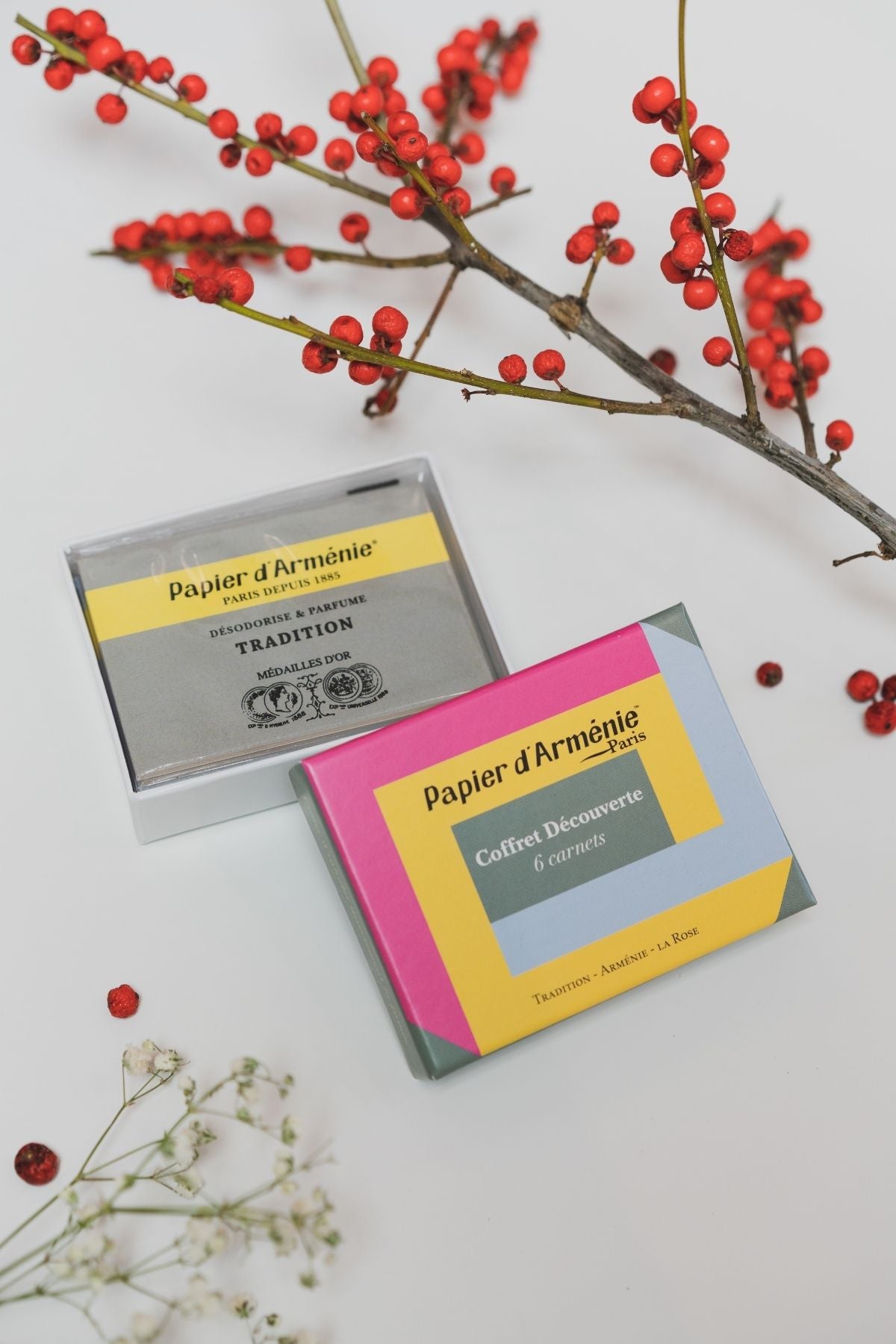 Papier d'Armenie, Gift Box of 6 Booklets
---
Product Details

A beautiful Papier d'Armenie box of 6 booklets of the most ancient natural room aromas.

12 leaves and 36 strips.

Each box contains:

2 booklets of "Tradition" aroma
2 booklets of "Armenie" aroma
2 booklets of "La Rose" aroma

Tear off a strip, fold it into a accordion, set alight and blow out so it gently burns releasing its perfume into the air.

These small papers have been trusted for more than one hundred years to quickly and naturally purify the air with a warm, familiar ambiance.

Strips can also be placed into chests, drawers or cupboards.
Choose options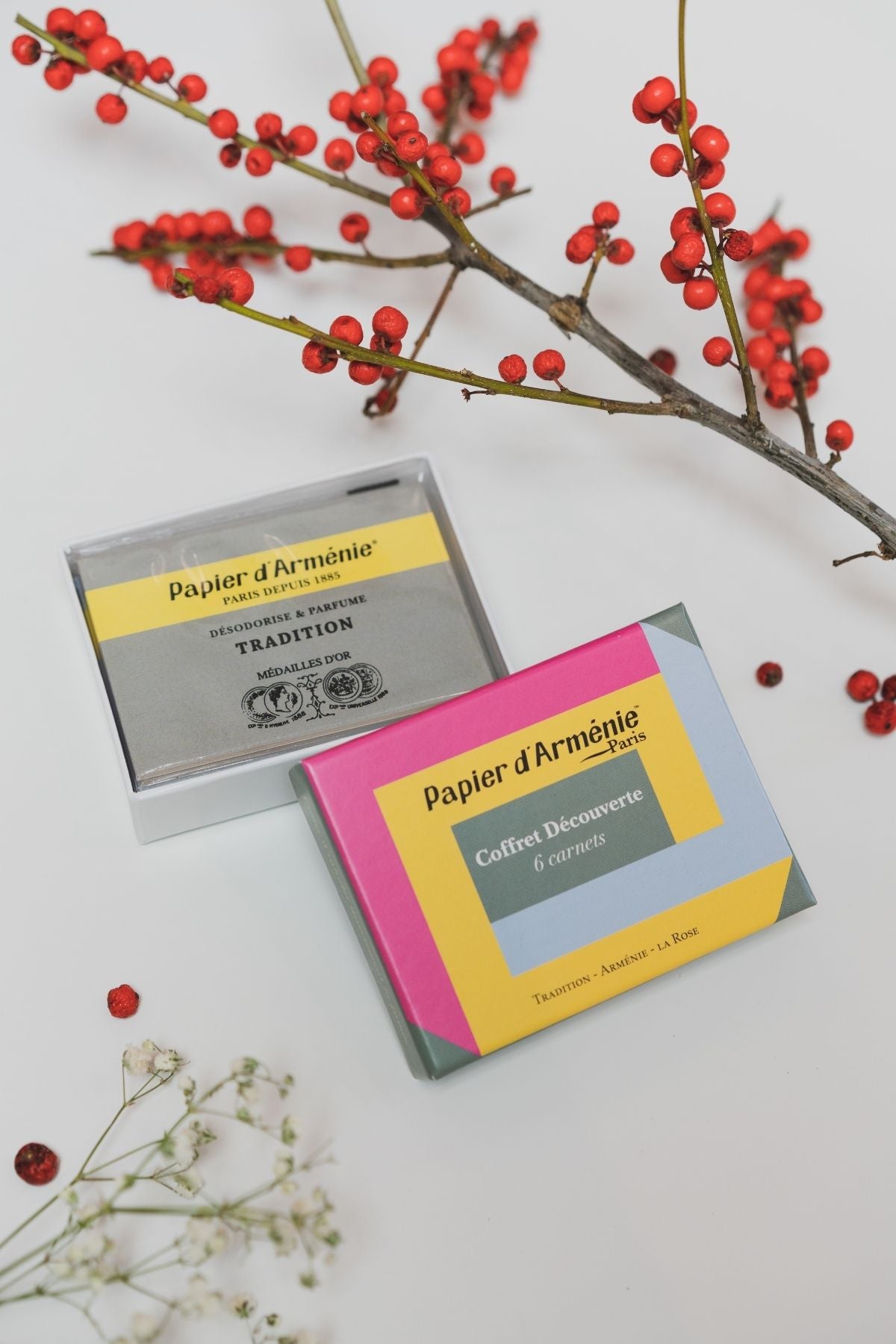 Made with love & Attention to detail