How to Cherish Your Garments
Our Guide to Prolonging the Life of Your Dresses
At AYANI, we are dedicated to helping you make the most of your cherished garments. Our clothing is designed with lasting quality in mind, and with a little care, you can extend their lifespan, save money, and contribute to a more sustainable future.
Here are 6 practical tips on how to care for your AYANI dresses:
1. Wash Less
The easiest way to care for your garments is to reduce the frequency of washing.
Use eco-friendly detergents whenever possible to minimize environmental impact.
2. Switch to Cold Water
Save up to 90 percent of energy by washing your clothes in cold water.
When our care labels call for machine washing, we recommend using cold water.
3. Use Gentle Wash Program
Using the gentle wash program vs standard wash program not only preserves the quality of your garments but also proves more energy-efficient, ultimately saving you money on your utility bills.
Plus clothes come out with fewer wrinkles.
4. Hang or Line Dry
Dryers consume a huge amount of energy, as well as are terrible for textiles. Tossing and tumbling in a dryer stresses the fabric and can cause real damage.
Hang or line drying not only conserves energy but also helps preserve the fibers and extend the life of your garments.
5. Steam Instead of Iron
Using a steamer not only saves energy but also freshens your clothes, reducing the need for dry cleaning.
This simple switch can help you maintain the appearance and longevity of your favorite AYANI dresses.
6. Choose Plant-based Detergents
Opt for products made from natural plant-based materials. They are far more gentle on the garment's fabric and your skin.
1. Viscose Ecovero:
Hand wash or use a gentle cycle on your washing machine with cold water.
Treat it with care and avoid wringing out excess water, instead gently pressing with a clean towel.
Lay flat to dry to maintain its original shape and avoid stretching.
2. Linen:
Machine wash with a mild detergent on a gentle cycle using cold water.
To maintain that fresh look, line dry or lay flat, which also prevents excessive wrinkling.
For a crisp finish, iron while your [Your Clothing Brand] linen piece is still slightly damp.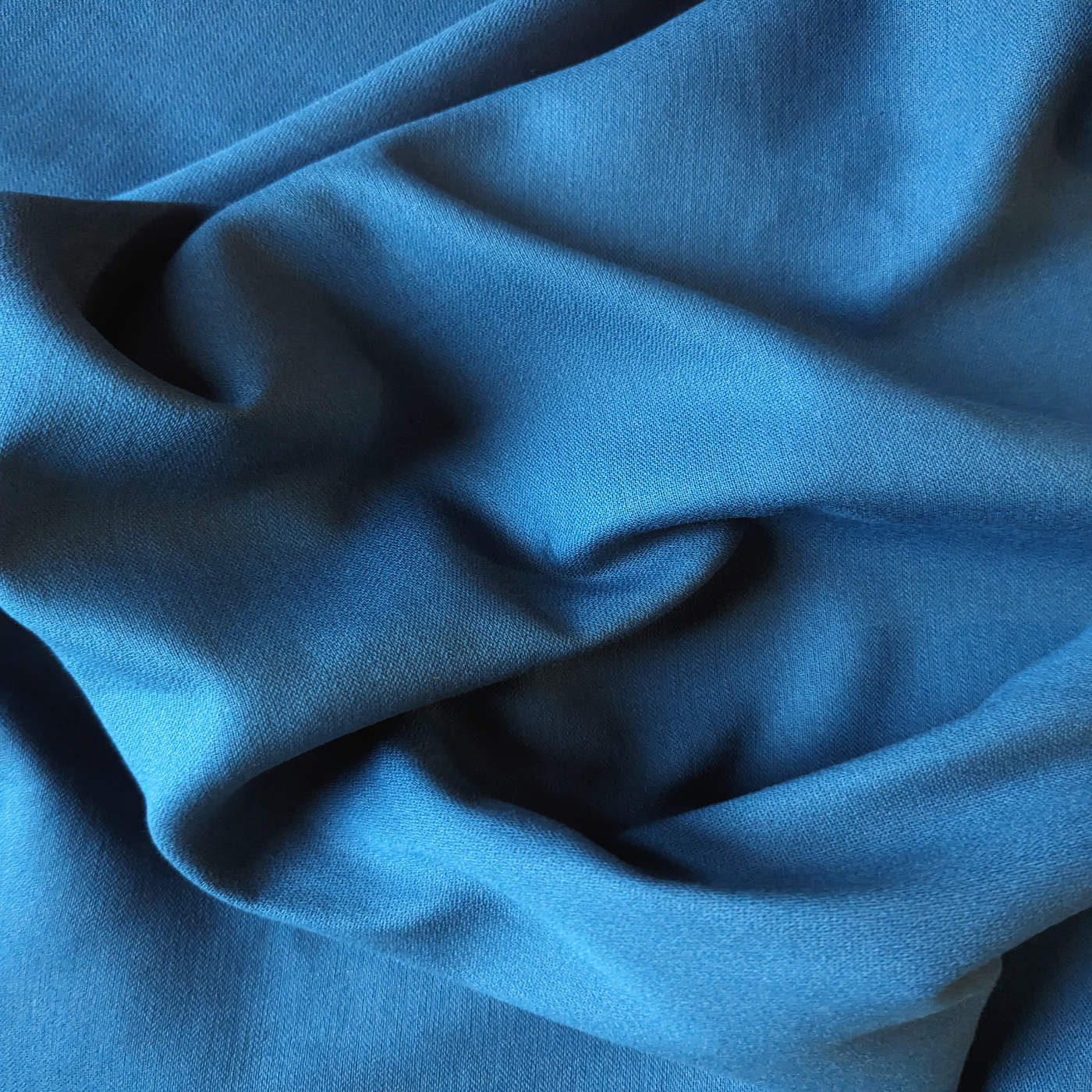 3. Organic Cotton:
Machine wash in cold water with a gentle detergent.
To prevent fabric degradation, use a low-heat setting on your dryer or hang your piece to air dry.
Store your [Your Clothing Brand] organic cotton garment in a cool, dry place to avoid mold or mildew.
4. Tencel:
Machine wash in cold water on a gentle cycle.
Use a mild, biodegradable detergent to protect the environment.
Line dry your Tencel piece and avoid direct sunlight to prevent fading.
5. Recycled Polyester:
Machine wash in cold water with a gentle detergent.
Consider using a microfiber filter during washing to capture released microplastics and protect the environment.
Line drying is not only eco-friendly but also helps maintain the quality of your [Your Clothing Brand] recycled polyester garment.
By following these care tips, you're not just extending the life of your favorite AYANI pieces. You're making a responsible choice that benefits your finances and the environment.
Always remember to check care labels for specific instructions, mend small issues promptly, and consider donating or recycling clothing you no longer need, contributing to a circular fashion economy.
Cherish your garments, and they will continue to shine for years to come.