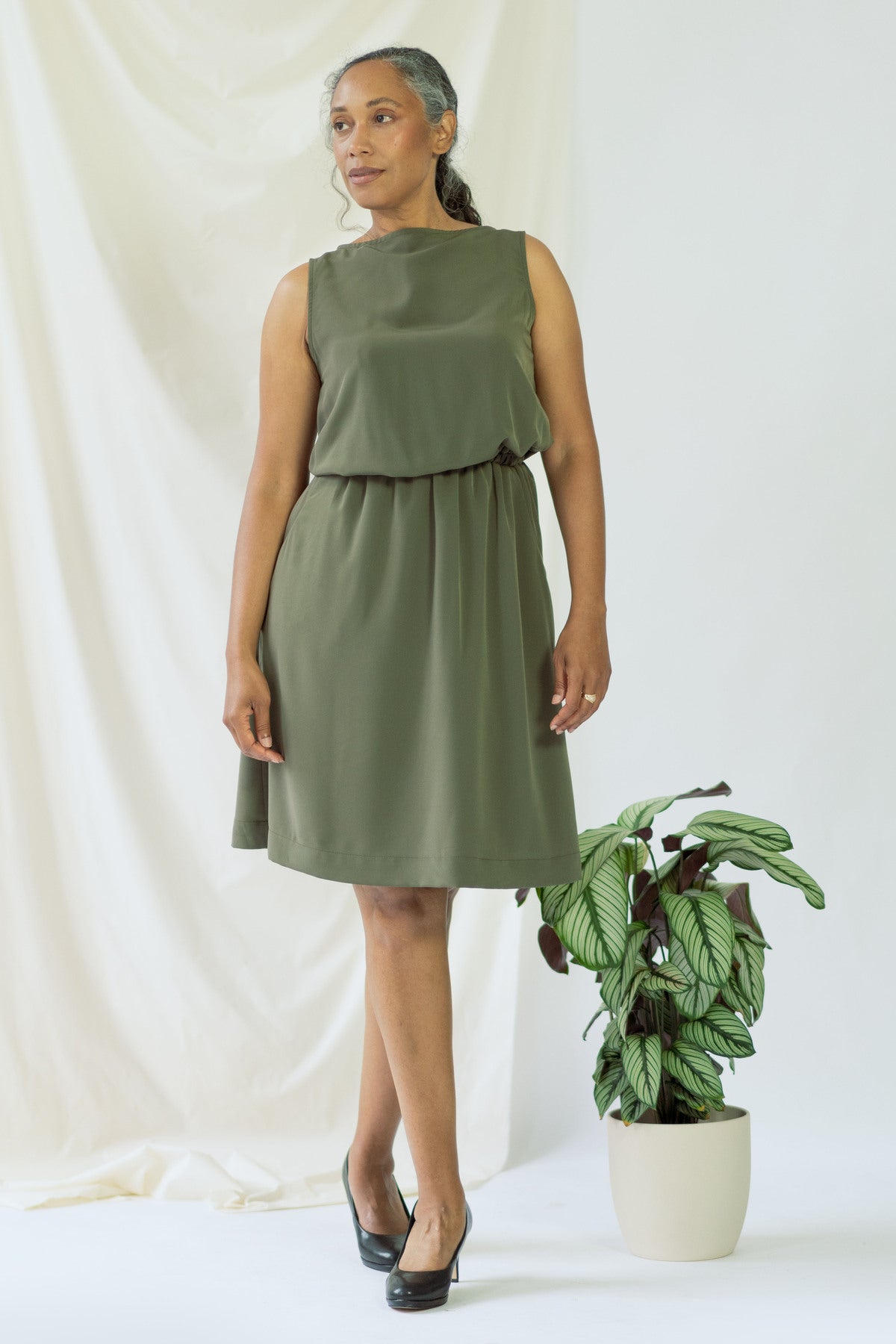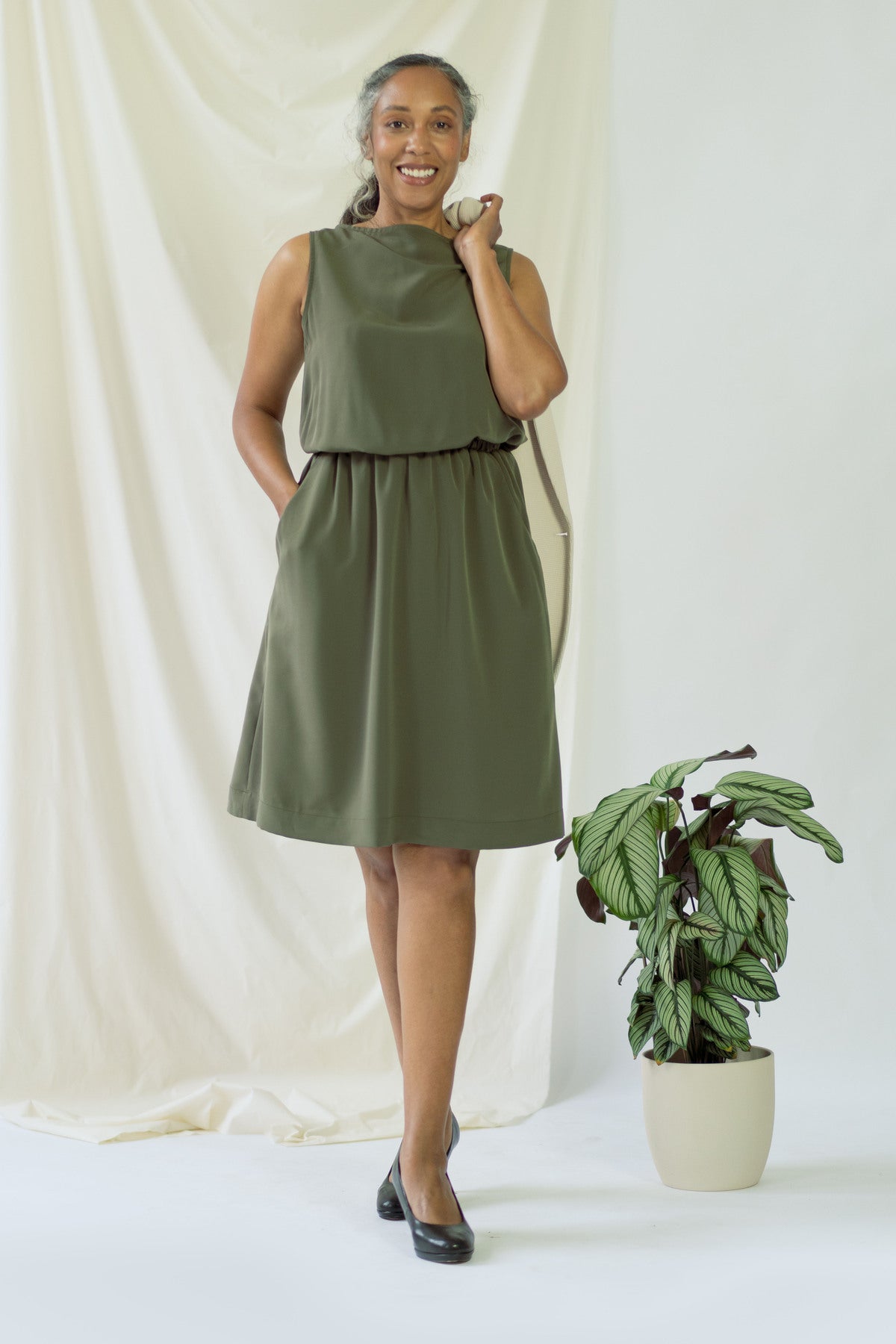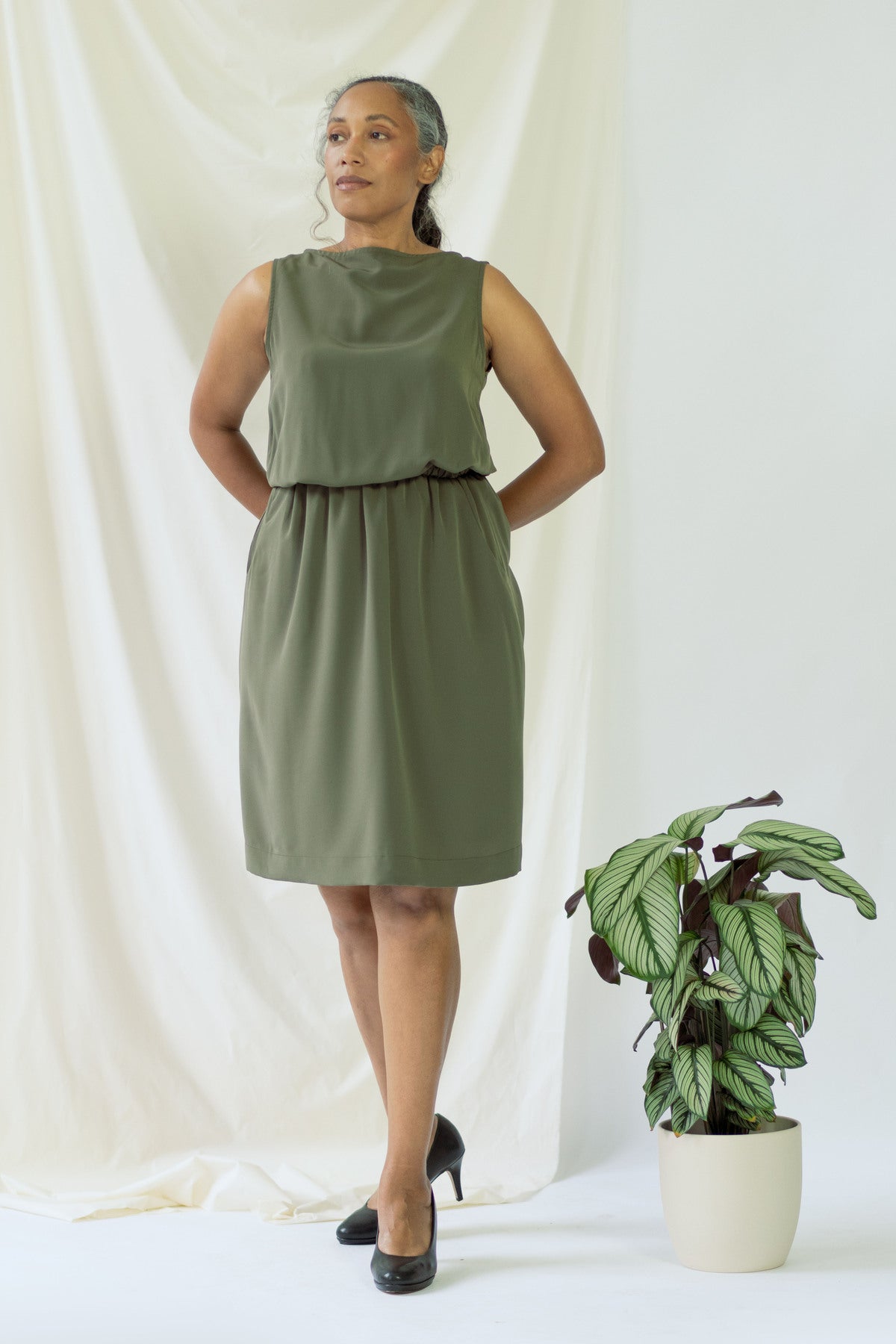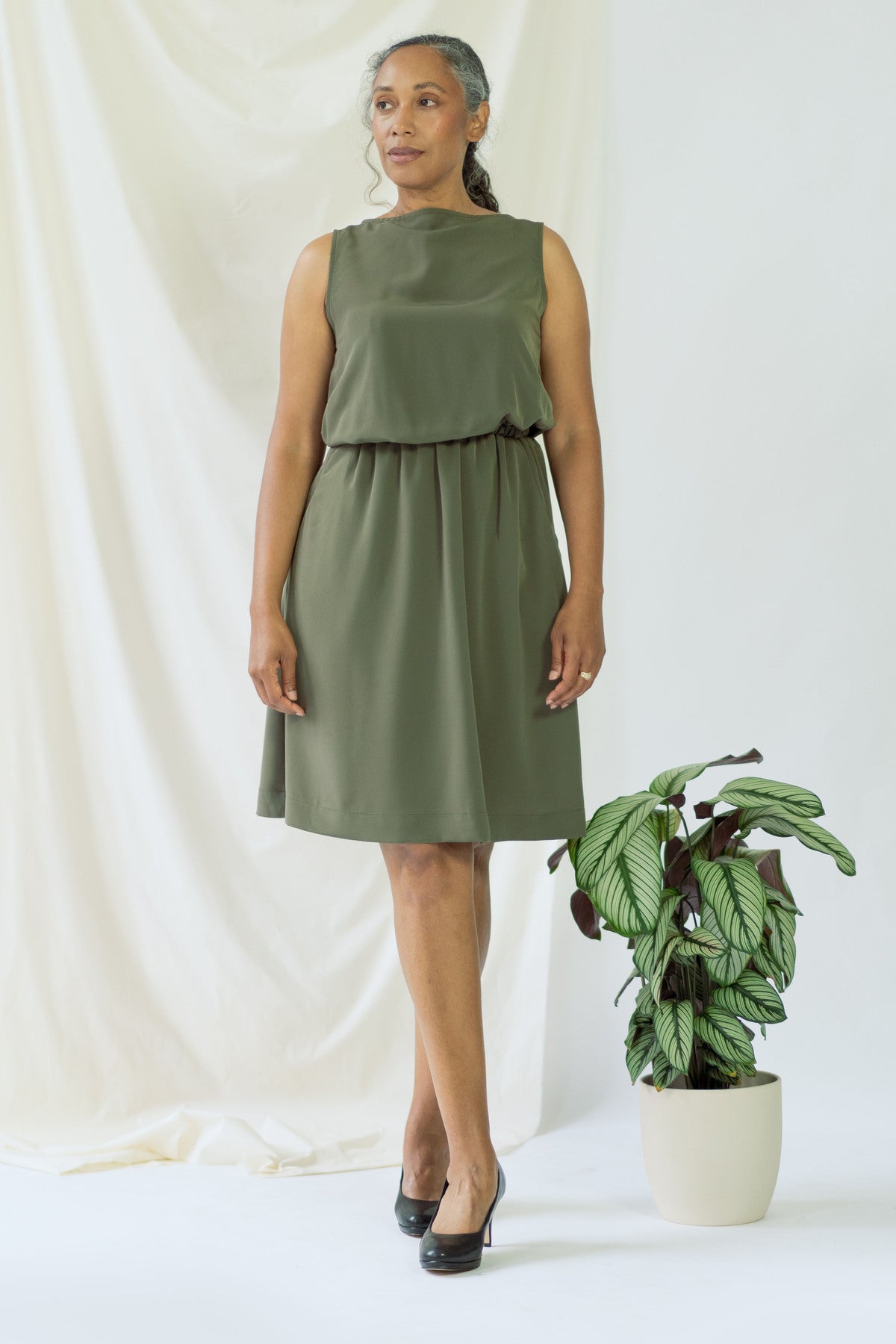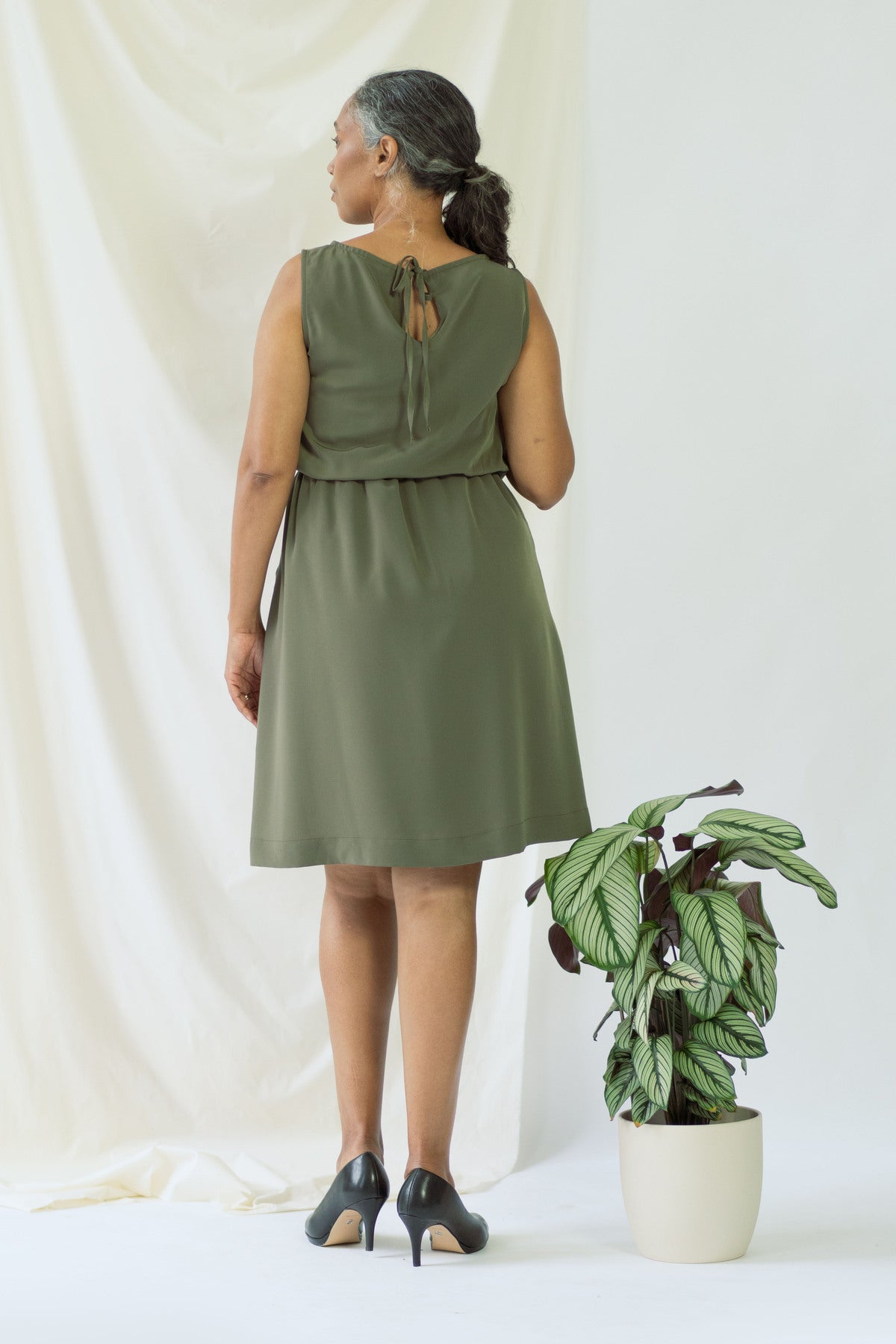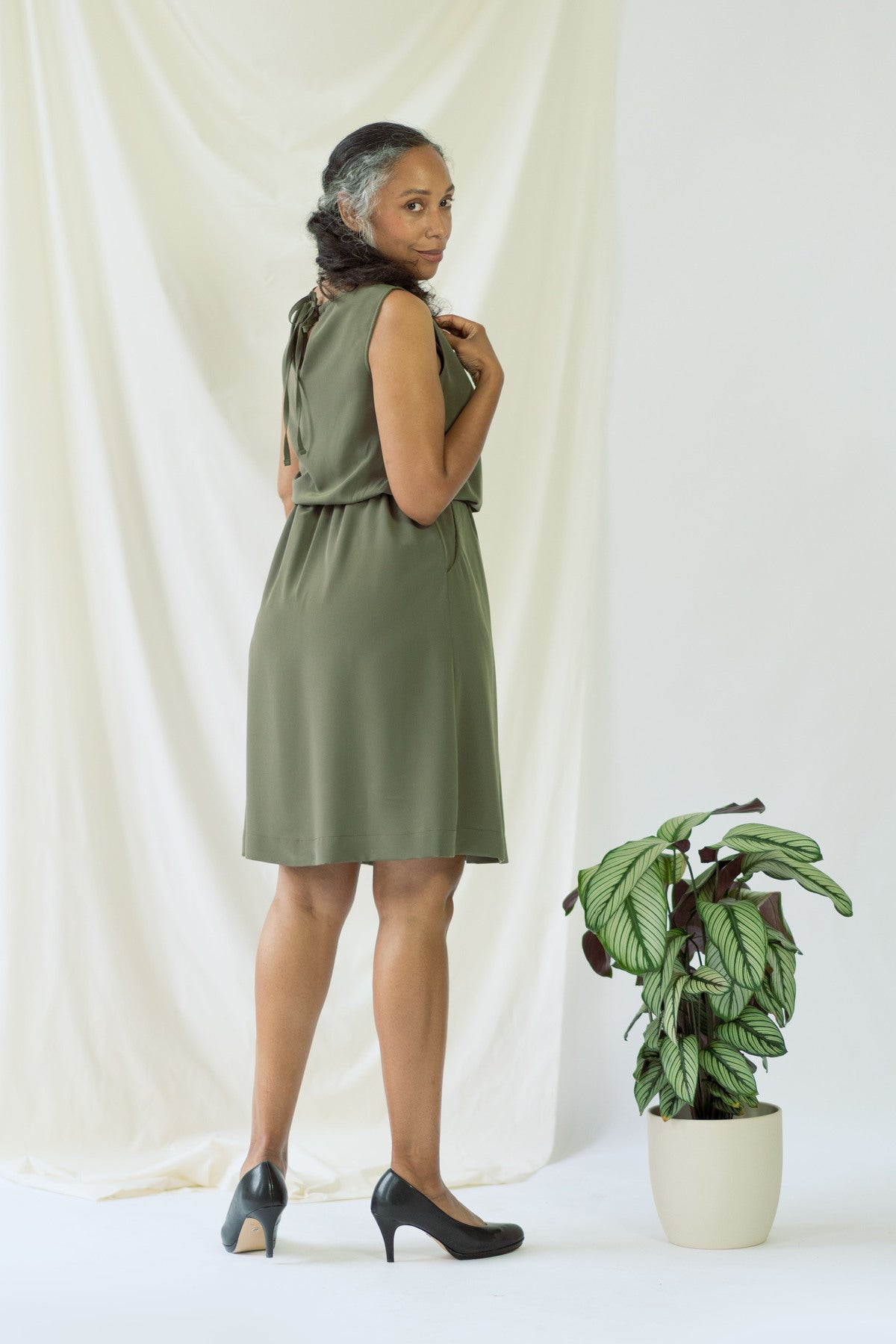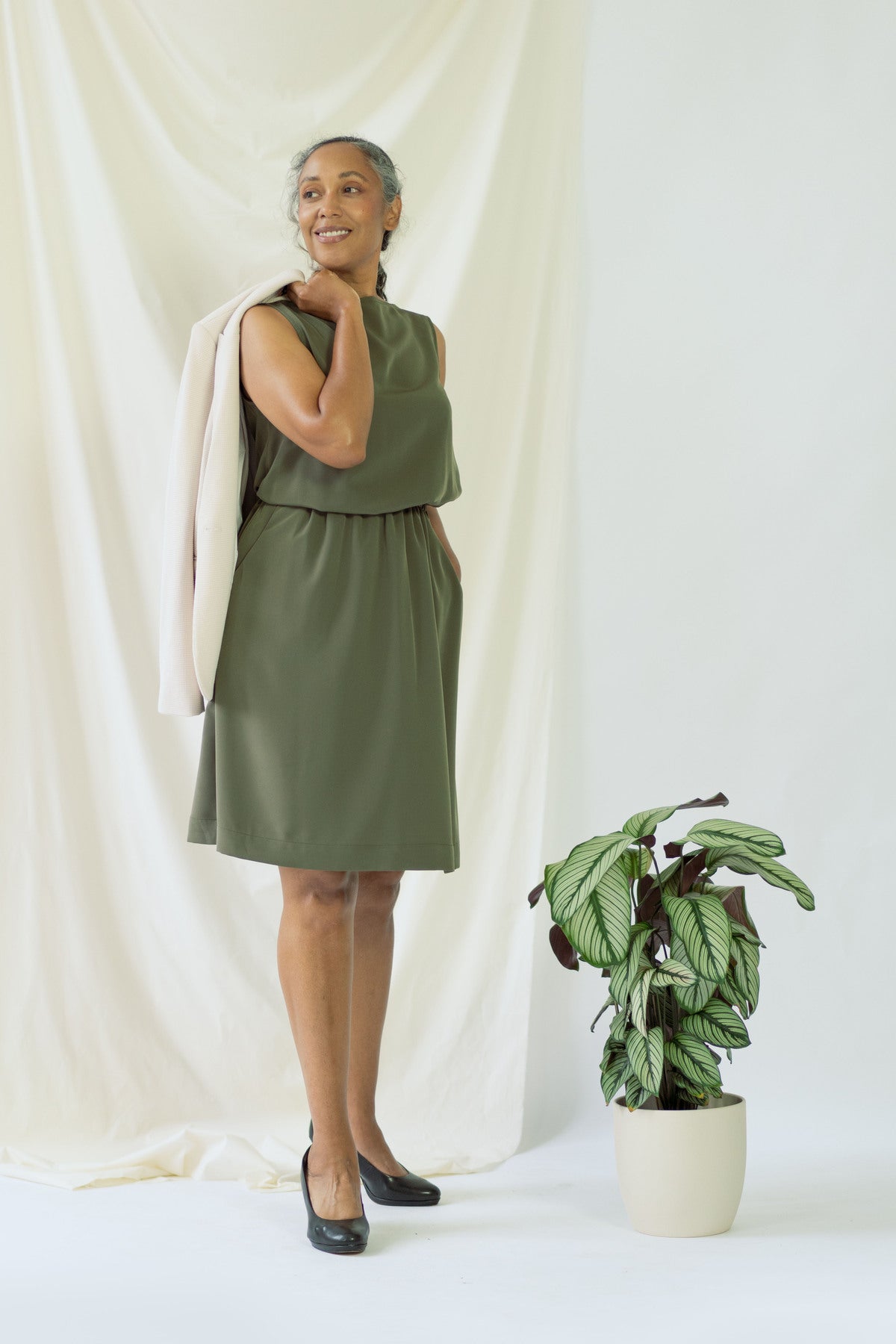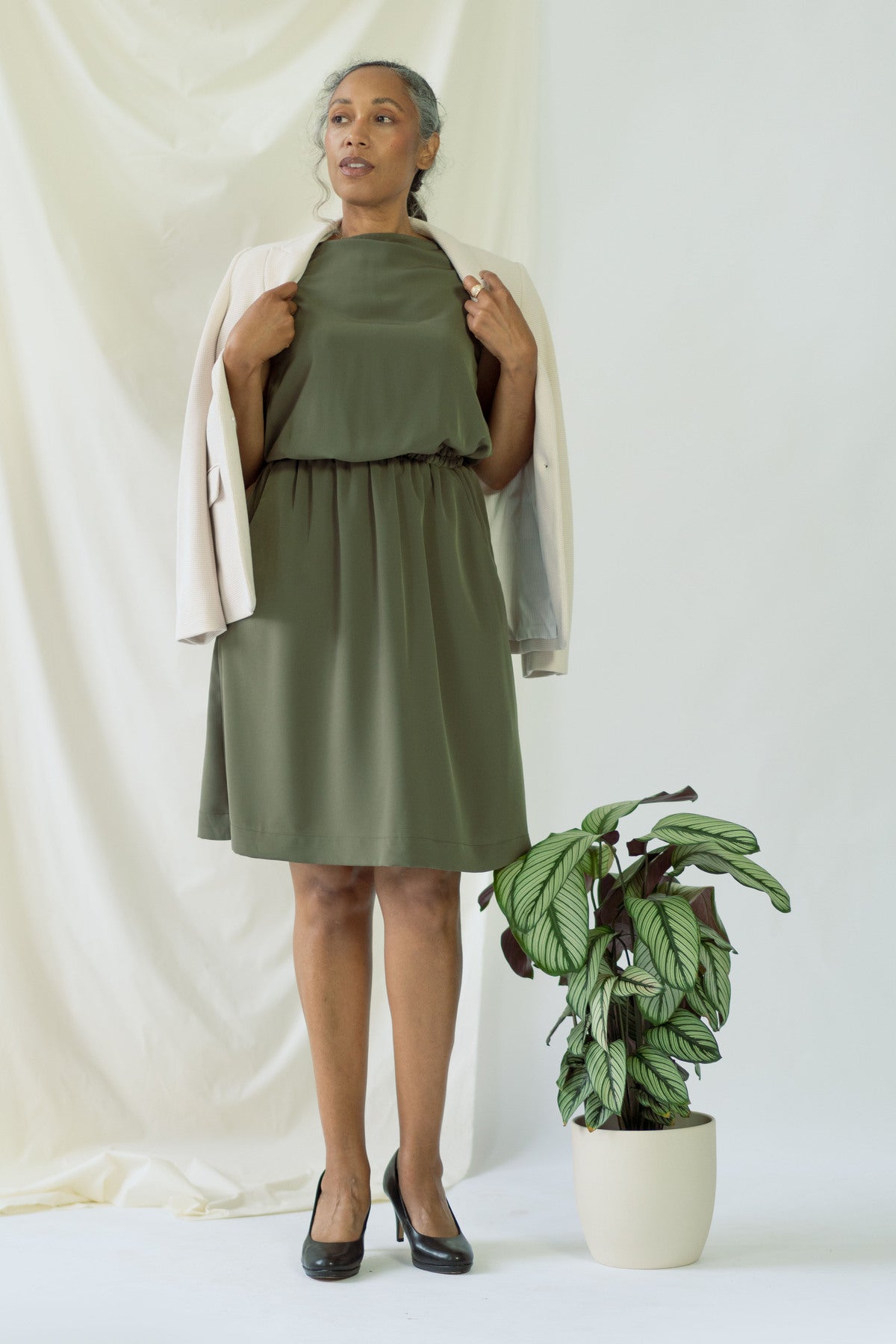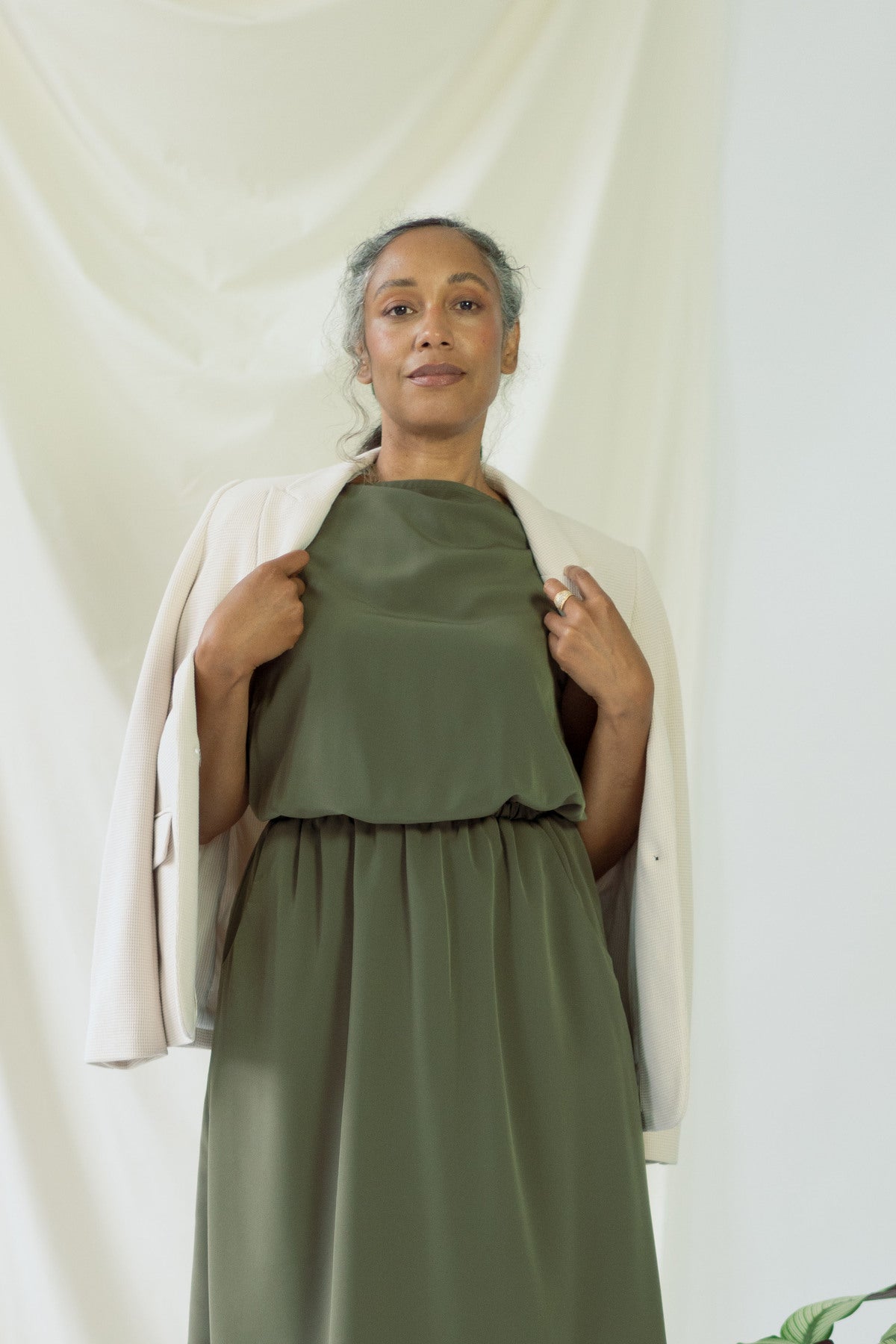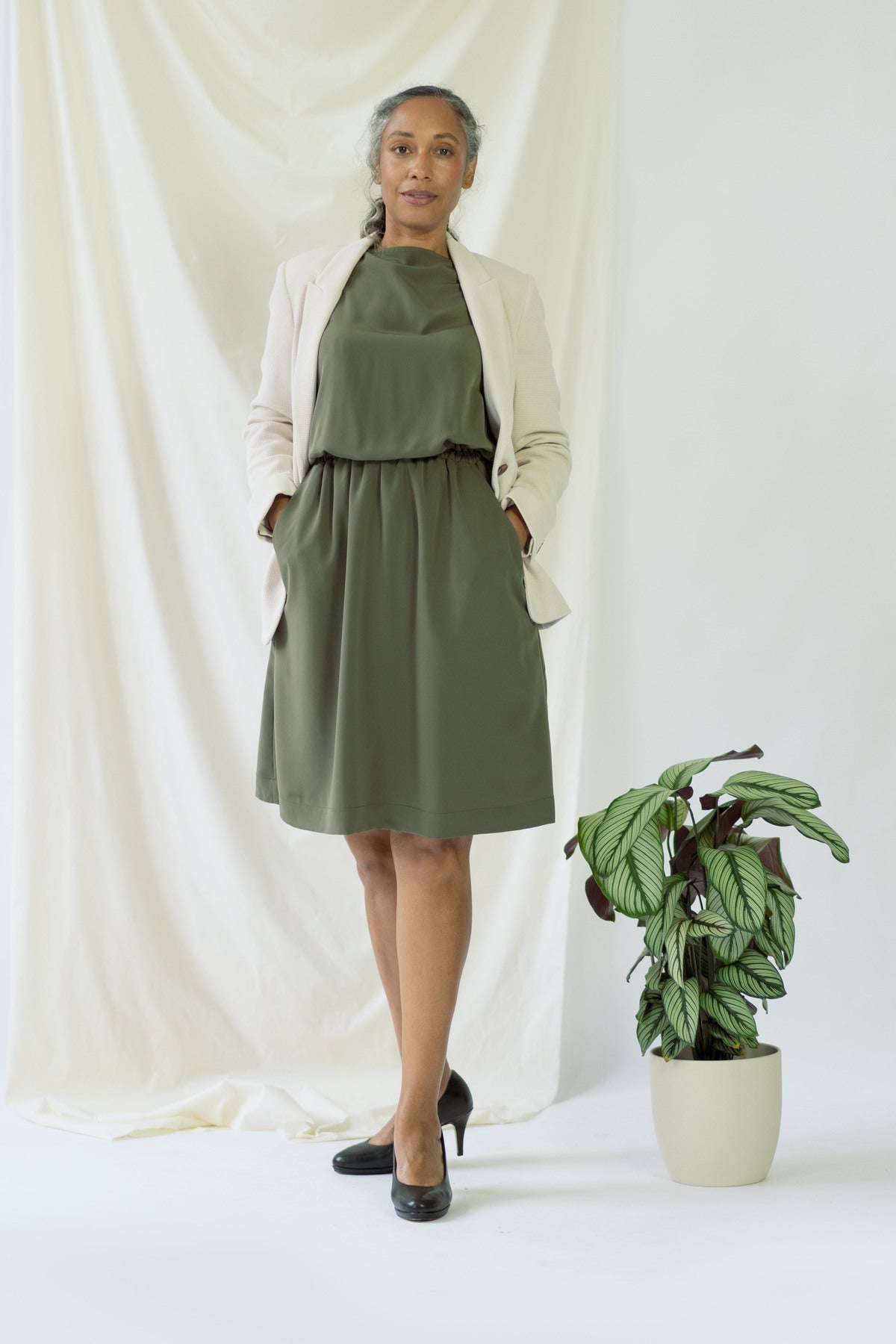 Bella | Sleeveless drapey dress in olive green
---
In stock
In stock
Only 6 units left
Only 1 unit left
Only 2 units left
Out of stock
Style & Fit

Meet the dress that you can wear from office to party without missing a beat. This summer version of our Anahit dress (our customers' favorite!) is a must have for the warm summer days. Soft elastic sits comfortably at the waistline while easy-to-care for fabric moves elegantly with you. Elevated yet understated, this dress's relaxed fit makes it your ideal summer go-to piece for any occasion.

Model (173 cm) wearing size S in longer variation.
Product Details

Light soft to the touch fabric, lasting far beyond 50 washes
Perfect for traveling & cycling to work
Adjustable elastic ribbon at waistline
Large front pockets
Classic neckline
Loose fit
Mid-length
Knee length olive green dress
Fairly made
Vegan

Hips-friendly, Tall-friendly, Bust-friendly
Size Recommendations

Available in 2 length variations:

Shorter: falls 52 cm from the waistline
Longer: falls 60 cm from the waistline
Material & Care

Composition: 100% Polyester

Machine-wash at 30° or less. Use short and slow cycle speed

Hang-dry to minimize need of ironing.
Choose options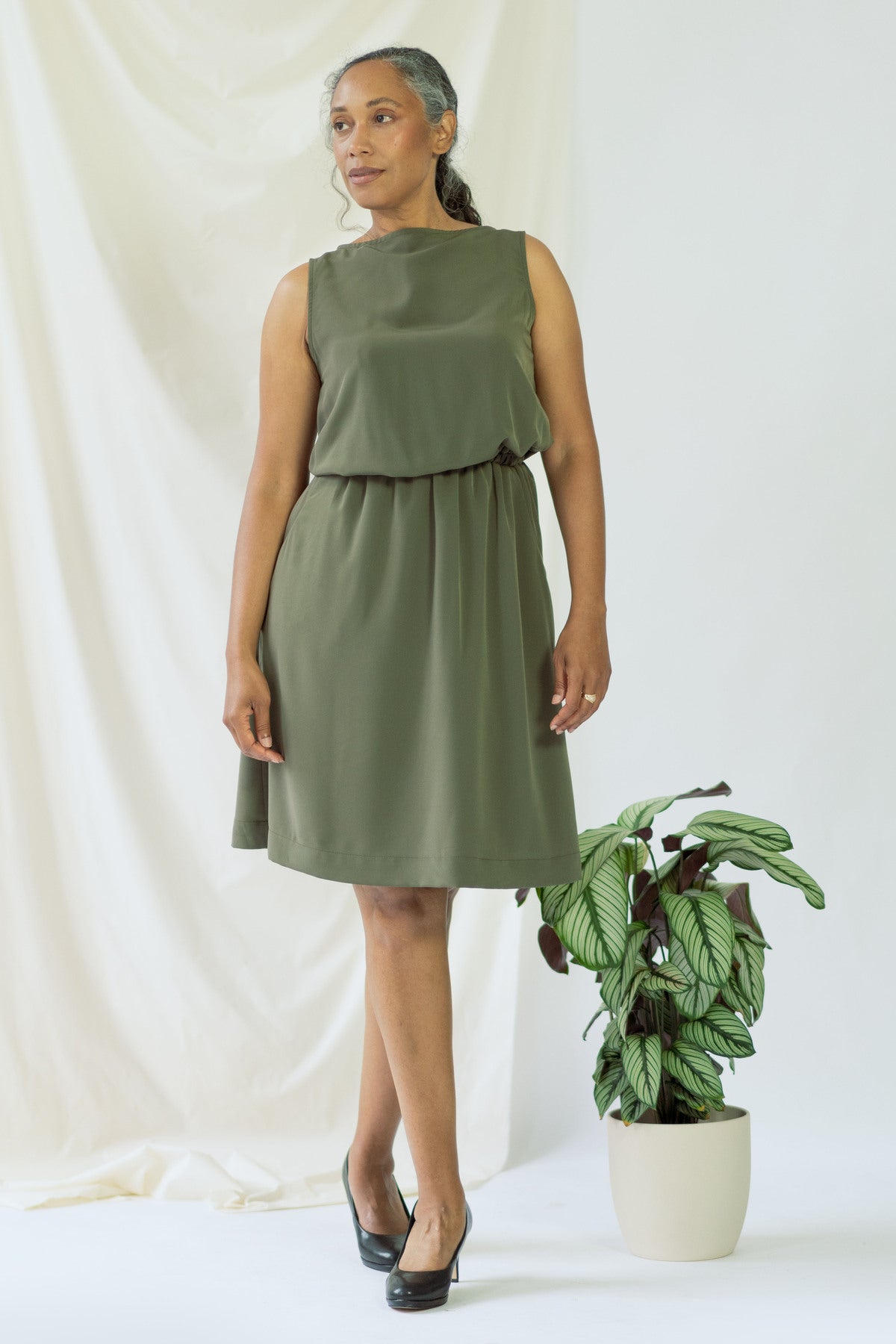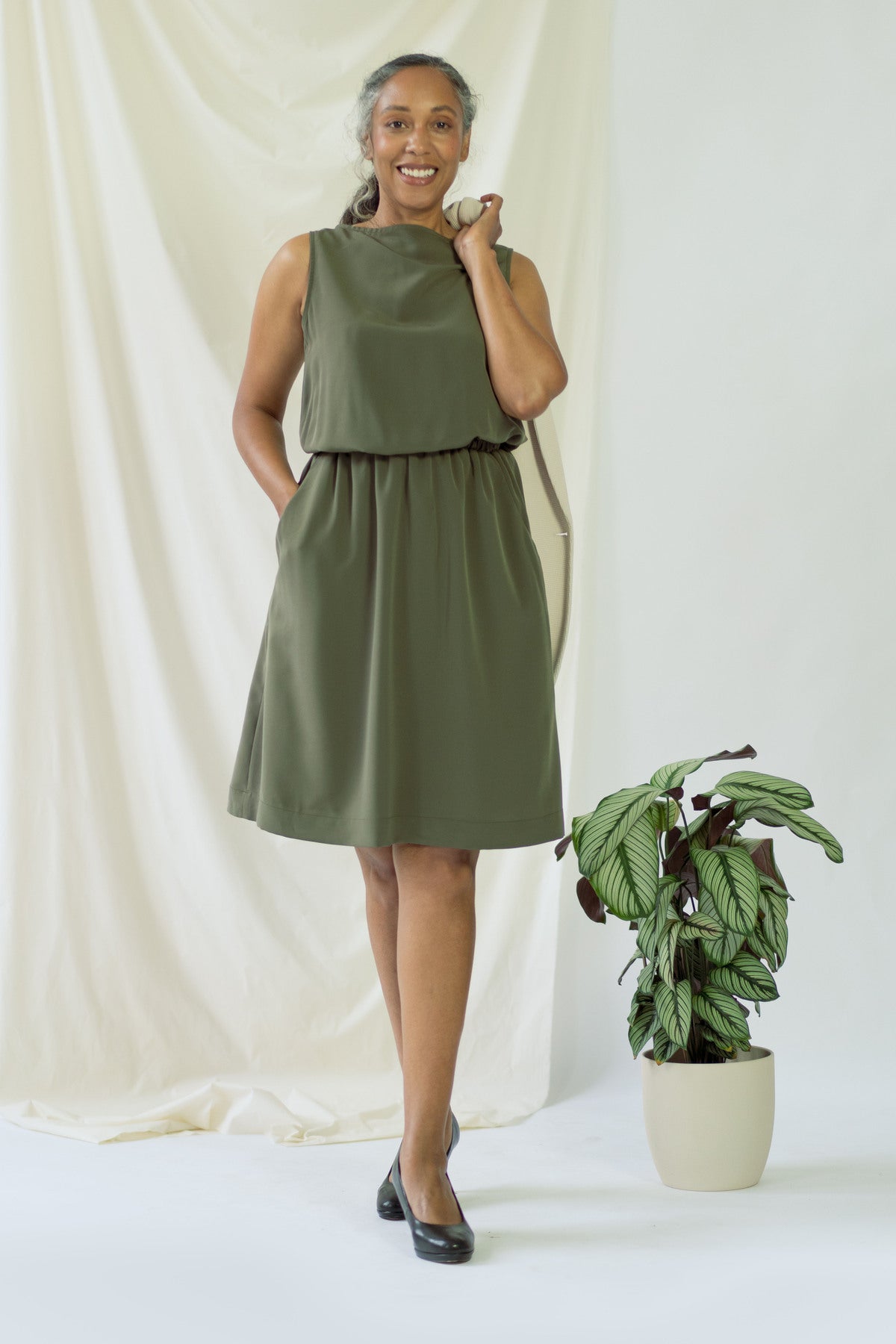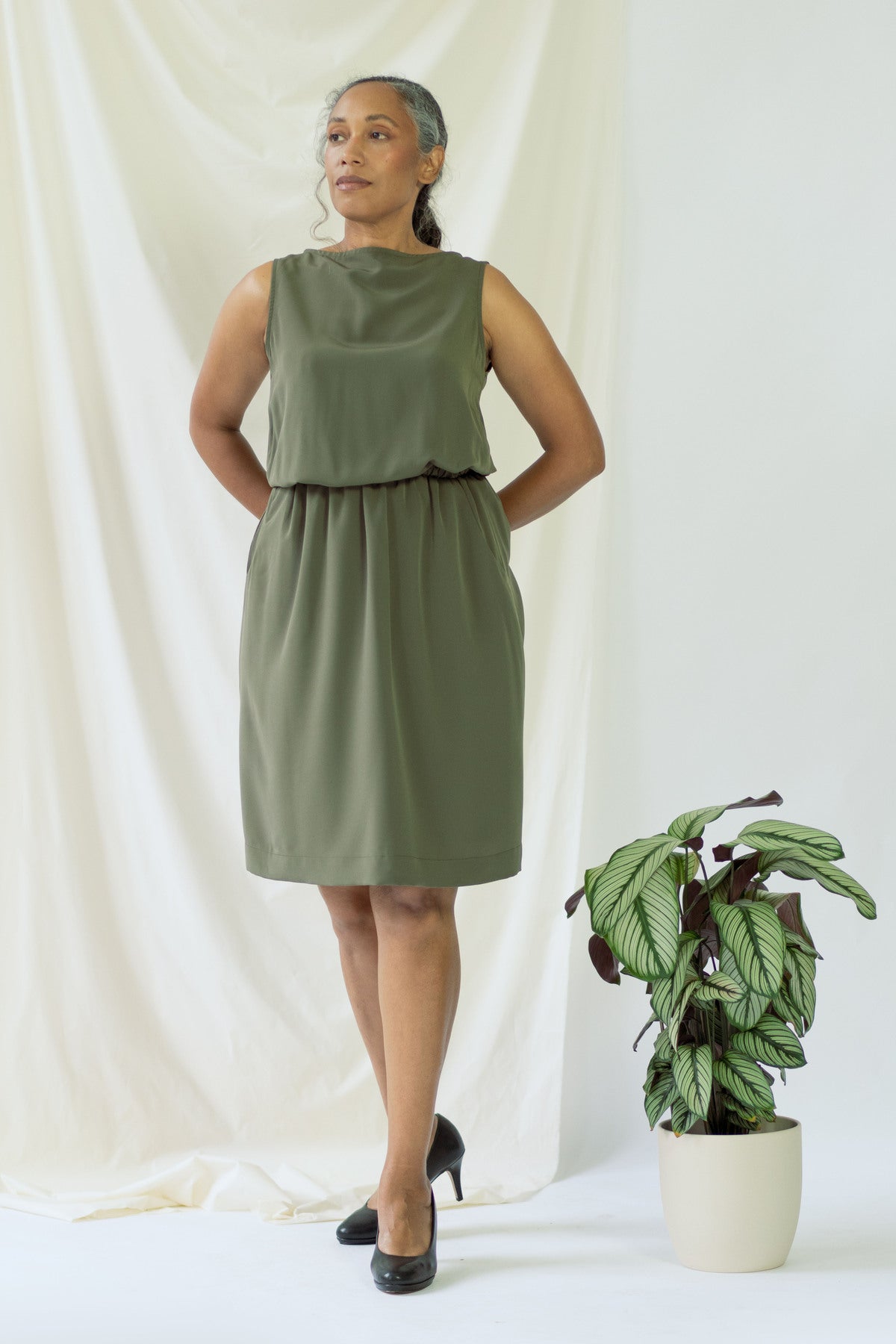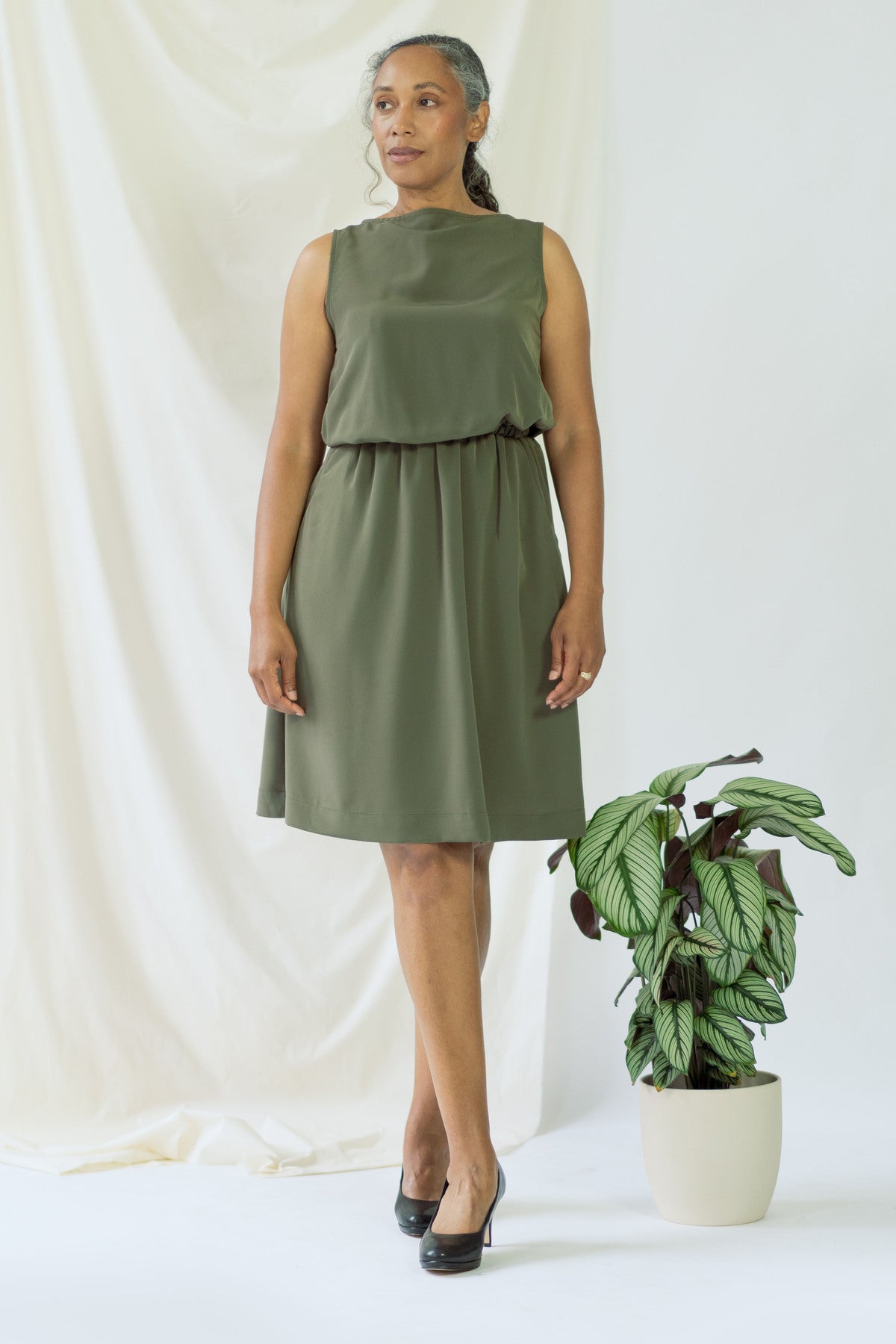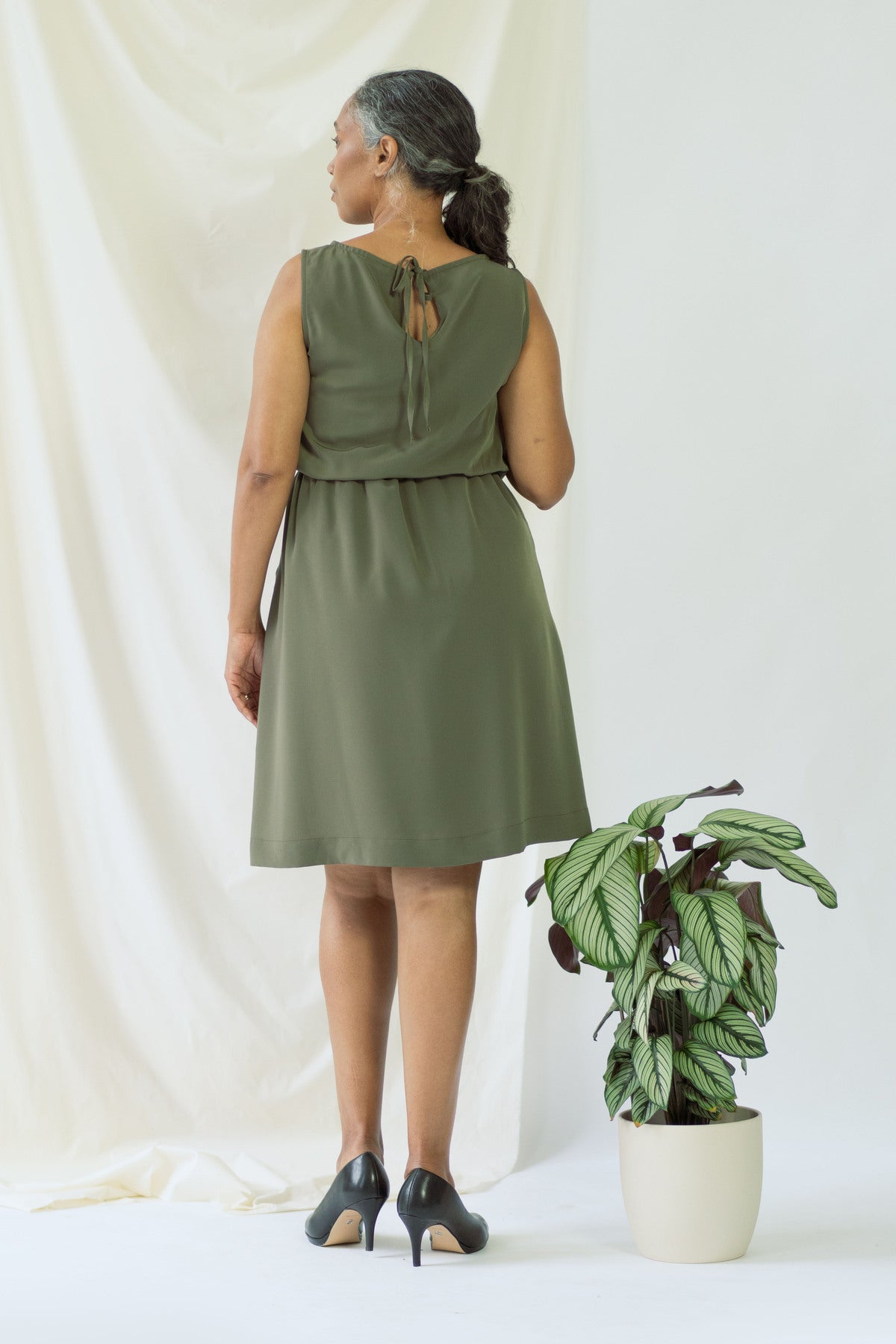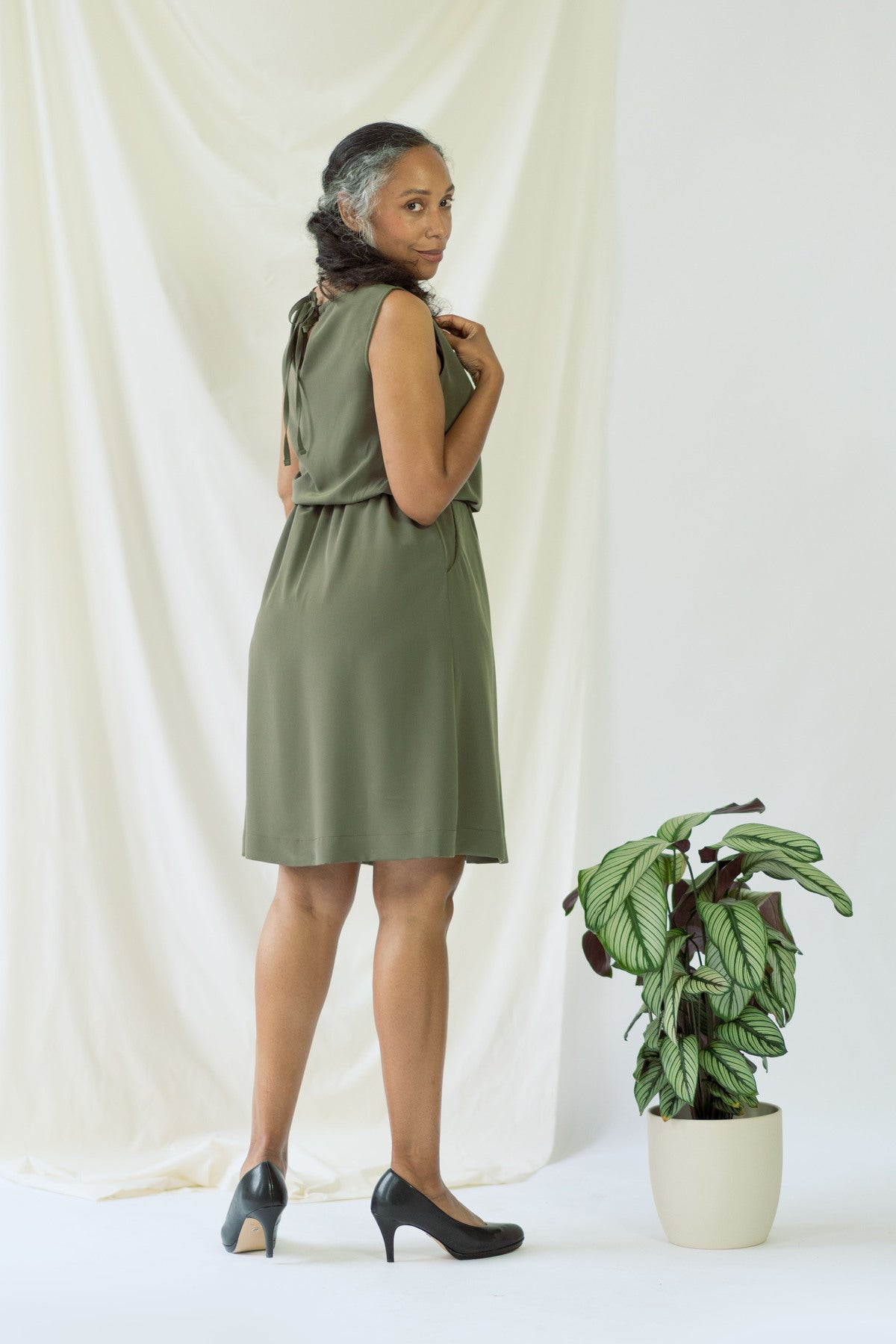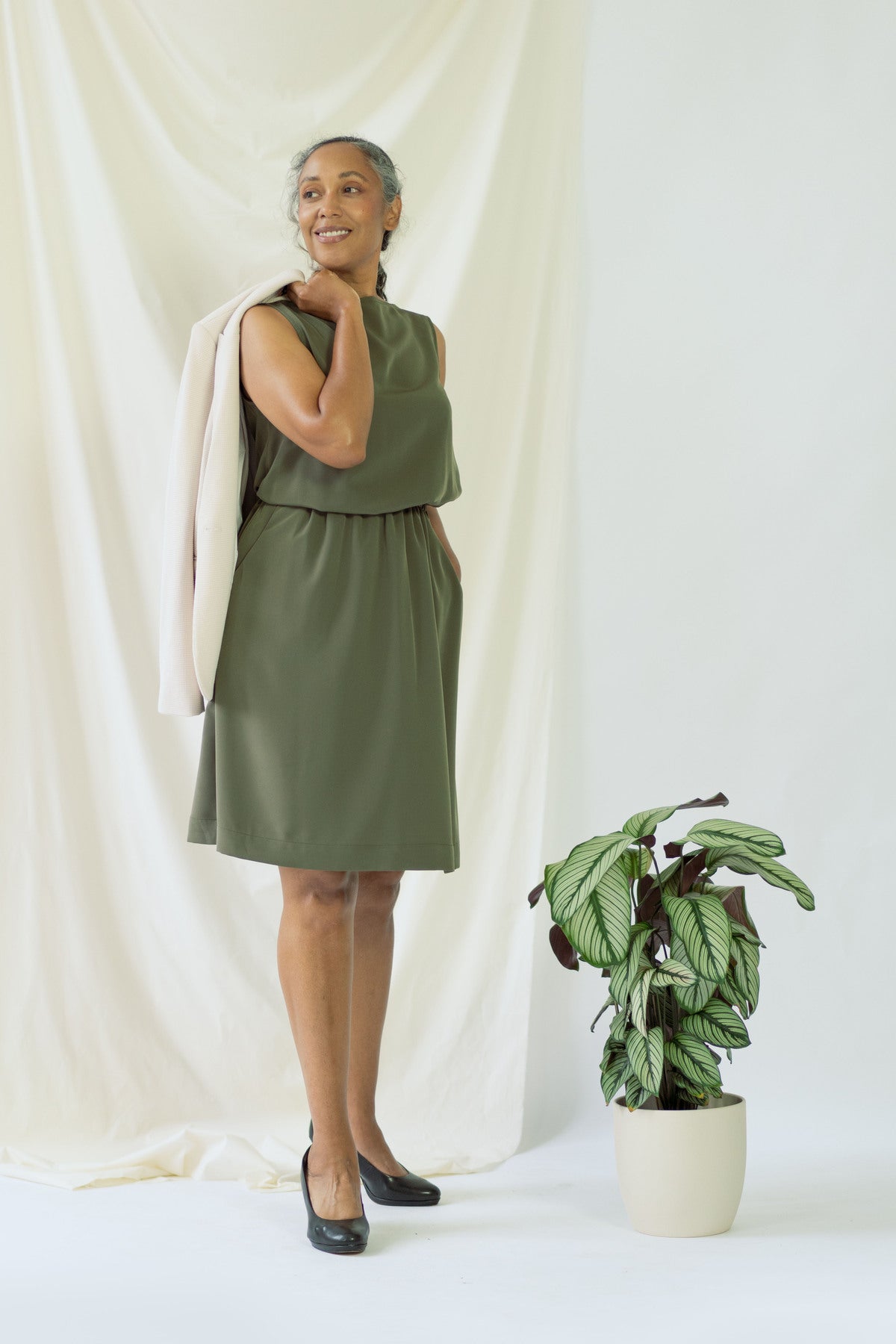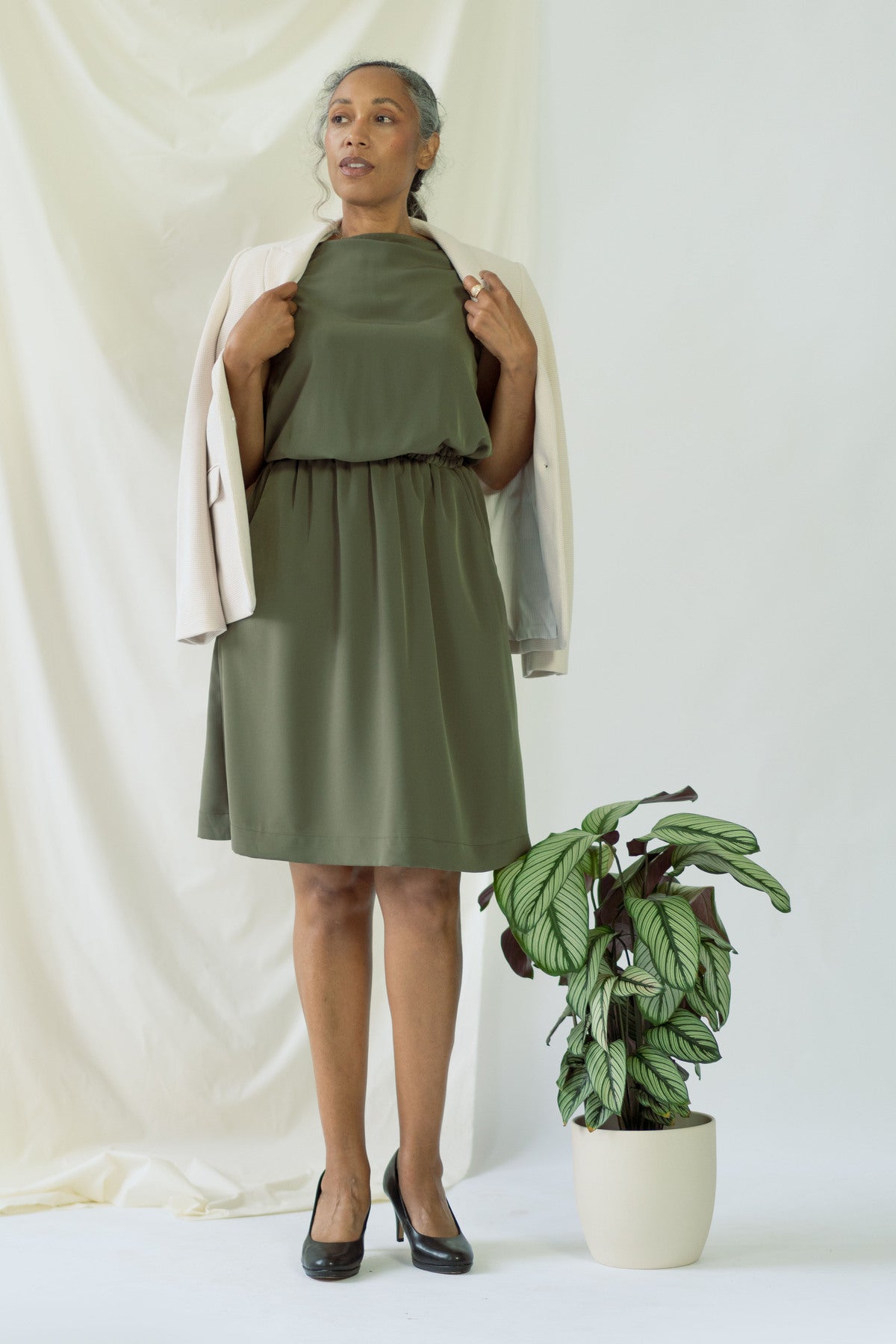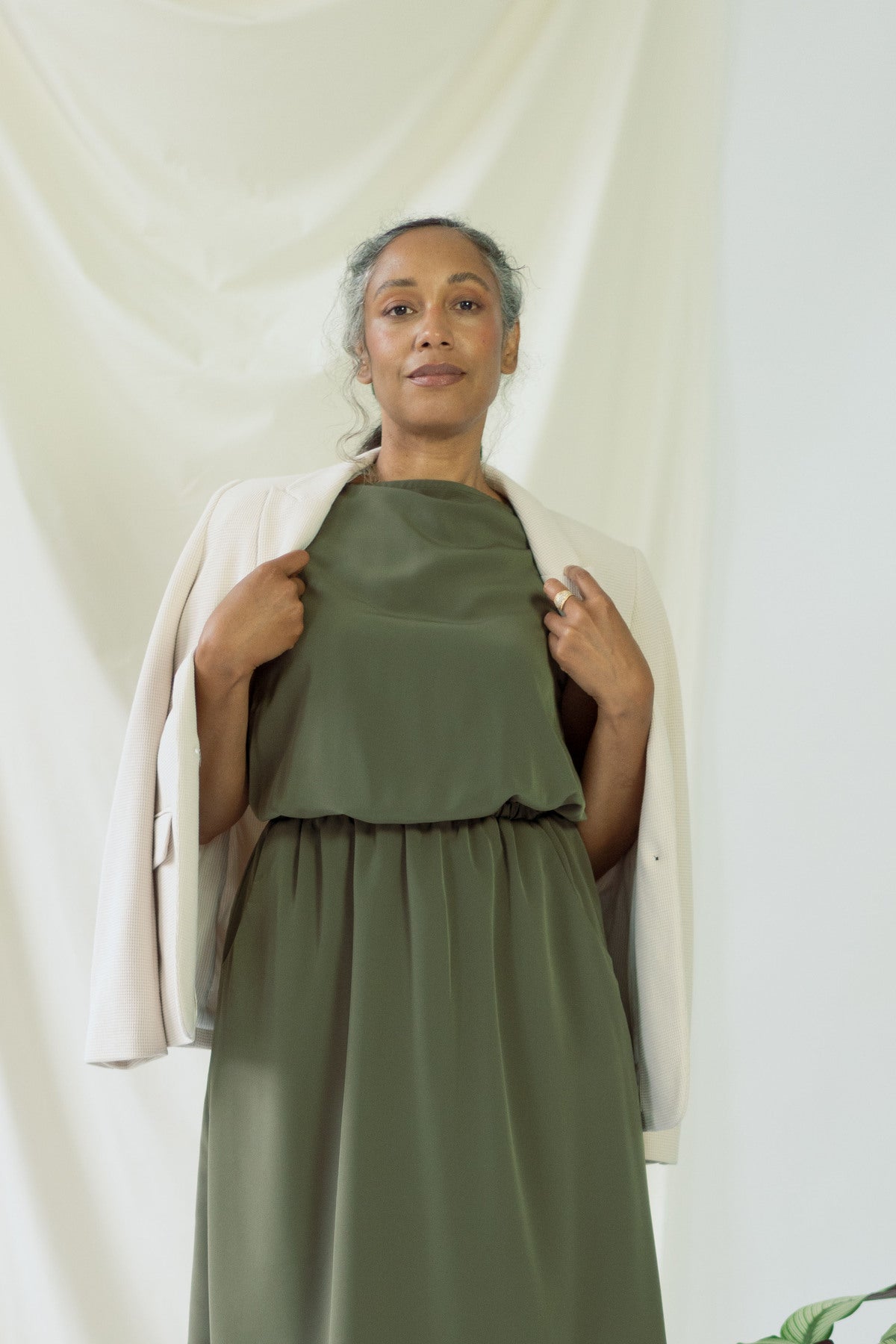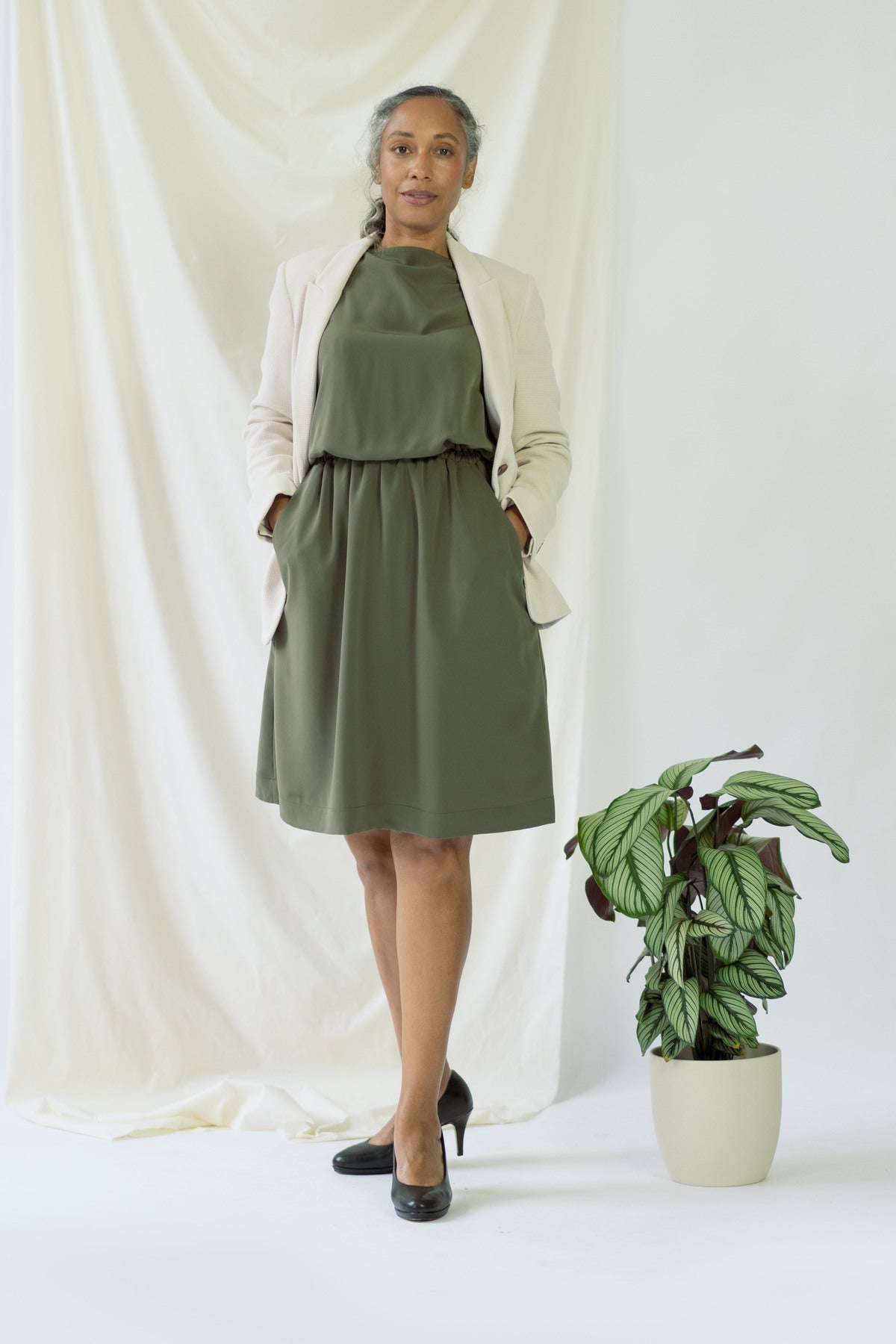 Love this Dress!
It just fits every occasion and is so comfy :D
absolute cool chick dress
I love this dress, it's the second ayani dress I bought. It's very flattering and comfortable - I can run around all day. Also, makes me feel like a cool chick and I love the feeling. :)
Made with love & Attention to detail
Love this Dress!
It just fits every occasion and is so comfy :D
absolute cool chick dress
I love this dress, it's the second ayani dress I bought. It's very flattering and comfortable - I can run around all day. Also, makes me feel like a cool chick and I love the feeling. :)